Nebraska Buffalo Hunting
Directory of 7 Nebraska Buffalo hunting lodges, guides and outfitters in Nebraska.

81785 Road 457, Sargent, Nebraska 68874
Phone: (308) 527-4199
Our Buffalo hunts are not just a hunt, they are an exciting event! Our package price is for one hunter and one non-hunter. However, we invite your entire family to join in on the hunt, or enjoy a relaxing afternoon in the lodge by the fireplace. We will dress, skin, quarter and hang your buffalo in our freezer. Your meat will be fully prepared for the ride home to your butcher. Average yields are approximately 350 to 400 lbs. but depend on the size of the buffalo you harvest.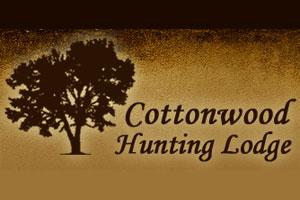 Woodlake, Nebraska 20201
Mark: (402) 967-3036, Doug: (402) 841-2738
Cottonwood Hunting Lodge offers terrific buffalo hunting in the Nature Conservancy's Niobrara Valley Preserve. The Nature Conservancy's Niobrara Valley Preserve is one of the largest Conservancy preserves in the U.S. It encompasses majestic pine-clad canyons, extensive grasslands, and a 25-mile stretch of the Niobrara River, in an area known as the "biological crossroads" of the Great Plains.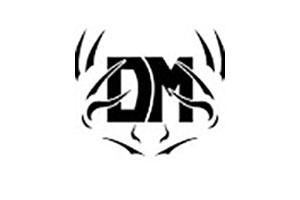 P.O. Box 103, Hay Springs, Nebraska 69347
Phone: (308) 360-0664
Have a once-in-a-lifetime experience hunting Buffalo with us. The hunts are done in10,000 acres of prime Sandhills country. Our guides will be with you every step of the way and after the harvest they will transport your trophy to the local locker and/or taxidermist. The prices for processing and taxidermy vary by year. No permit is necessary and these animals can be harvested using a bow, a rifle, or a muzzle loader. There is no season, but hides are prime in October and November. This is a 3 day hunt complete with meals, lodging, and guide service on a 1-on-1 basis. Please call for pricing.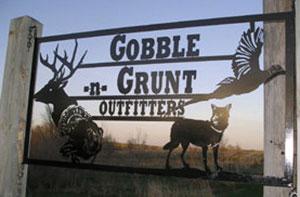 608 Pawnee Avenue, Genoa, Nebraska 68640
Mike: (308) 550-1136, Chris: (402) 459-5823
Whether you hunt the bison as a stand alone hunt or with deer, wingshooting or small game, you'll walk away with an experience you'll remember for life, some exceptional table fare, and an intimidating trophy for your trophy room. Not to mention an increased appreciation for the animal that so affected the american west.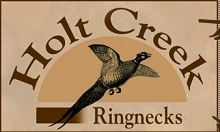 86592 471st Ave., Atkinson, Nebraska 68713
Toll Free: (888) 746-4632, Phone: (402) 925-2528
Buffalo hunting (the largest North American Game Animal sometimes referred to as Bison), is also offered here at Holt Creek Ringnecks. Hunting buffalo is truly a unique and exciting hunt, and one you will remember for a lifetime!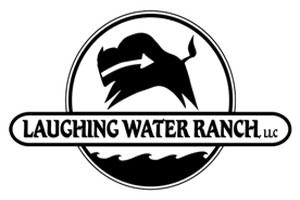 45006 890th Rd, Bassett, Nebraska 68714
Phone: (402) 684-2544
We can't hunt all year long so we raise buffalo the rest of the time. Our breeding herd consists of award winning animals from all over the US and Canada. In addition to our ranch we also hunt several other large Bison ranches in the surrounding area. This allows us ample access to large mature bulls and greater flexibility when planning hunts. We also offer a limited number of breeding stock as well as both grain and grass finished slaughter animals. If you have any questions regarding our bison production or would like a slaughter animal, please feel free to contact us.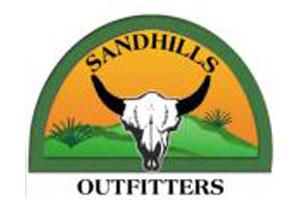 87255 464th Ave, Stuart, Nebraska 68780
Phone: (402) 924-3180
Sandhills Outfitters offers what we believe are the finest buffalo hunts available. Step back in time as you pursue the majestic buffalo in the vastness and grandeur of the Sandhills of north central Nebraska, the original habitat of these plains dwellers. These are true hunts as opposed to some of the "pen" hunts available today, and all final stalking is done on foot. From cowboy cookouts to staying in a modern cabin, or staying in a more historic Tipi, you will relive a piece of history from a bygone era.. Sandhills Outfitters offers the full line of buffalo hunts from meat to large, mature bulls weighing nearly a ton. Our yearling buffal/pheasant combos have been extremely popular. Our buffalo never see the inside of a corral, thus offering a true "wild" hunting experience, Hunting is the only method we use to maintain herd numbers so you are assured that you are receiving prime meat and not culls.