Alberta Buffalo Hunting
Directory of 3 Alberta Buffalo lodges, guides and outfitters in Alberta.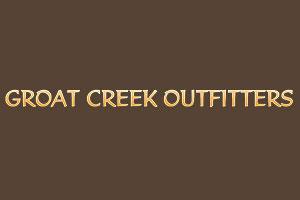 PO Box 1325, Whitecourt, Alberta T7S1P2
Phone: (780) 779-5280
Over 25 Years of Hunting Experience. Extremely High Success Rate. Dozens of Proven, Scouted Tree Stand and Ground Blind Locations Welcoming Hunters of All Ages & Abilities (Wheelchair Friendly). Archery, Rifle & Black Powder Hunts Family Owned & Operated! At Groat Creek Outfitters you will experience a full service, high quality hunting opportunity! Our entire outfit is devoted to making your adventure with us a success! Groat Creek Outfitters operates from Northwestern Alberta, Canada, approximately two hours NW of the Edmonton International Airport. We invite you to come hunt with us, as Alberta offers a very unique and rewarding hunting experience. We will make every effort to ensure that your time spent with us will be an enjoyable and memorable experience!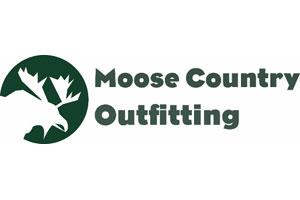 Hotchkiss, Alberta T0H 2B0
Phone: (780) 836-3764
Pound for pound the largest mammal hunted in Alberta, get ready for a 7 Day Snowmobile Adventure hunt for wild Buffalo! In the area west of Wood Buffalo National Park, small herds of Wild Buffalo (Bison) have ranged for many years, establishing a huntable population outside the park. These small bands inhabit the Caribou Mountain plateau and its southern slopes in WMU 534. These are a hybrid species after an introduction of plains Bison in the 1960's, and are permitted for export to the USA.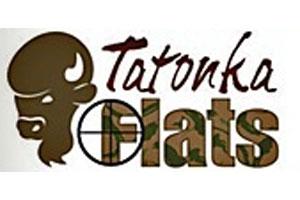 4515 - 101 Street, Edmonton, Alberta T6E 5C6
Phone: (780) 941-3800
Tatonka Flats bison hunts start in the middle of November and finish February. By that time the winter has set in and the snow makes it easier to track the bison, assuring you a successful hunt and an experience to be remembered. For the hunter who has always dreamed of harvesting a bison, fill his freezer with prime, natural bison meat and to have a robe and a head we offer a basic Bison Hunt. Here we harvest a cow, or a young heifer or bull up to 2 years of age. But, if you are more interested in a once in a lifetime trophy hunt, then go after one of our old herd bulls. The size and toughness of those massive giants will impress the most seasoned hunter. All hunts are fully guided and we guarantee an opportunity to harvest a bison, however, wounded and not found counts as kill. Hunting bison can be dangerous. You are hunting at your own risk.